We ran this story five years ago:
How come we did not see this one coming?  How clueless can you get?

It took a headline from The New York Times:1

HOUSTON — A Texas higher education panel has recommended allowing a Bible-based group called the Institute for Creation Research to offer online master's degrees in science education.

The action comes weeks after the Texas Education Agency's director of science, Christine Castillo Comer, lost her job after superiors accused her of displaying bias against creationism and failing to be "neutral" over the teaching of evolution.

That was news.  The last we heard the ICR was out in Santee, California.  Did we miss something?

We have followed the doings of the ICR for over 20 years, and it's been a fun ride.  If you want to see creationism in its purest form, here it is.  You want to embrace the golden calf?  Ankle, and thigh, and upper half?  Here it is – I mean here it is. 2

Creationist Henry M. Morris, Ph.D., formed the ICR as an offshoot from the Creation Science Research Center in 1972.  Their principal entity previously was the Museum of Creation and Earth History in Santee.  The museum featured dioramas recreating the story of Genesis and especially the flood of Noah.  An upper level school was in the same building, and here students of a creationist bent were expected to achieve college-level training in science that conformed to Biblical teachings.

The ability of the ICR school to offer college-level degrees was initially approved by California, but subsequently there was a back and forth tussle that resulted in a lawsuit, in which the ICR prevailed and was awarded monetary damages. Ultimately the ICR was given a religious exemption from California's post-secondary school requirements. 3

Founder Henry Morris died in 2006, and in 2007 the decision was made to relocate to Dallas because of its more central location and because Dallas offered logistical and demographic benefits.  Ironically, Dr. Morris was a native of Dallas.

The move to Texas has meant starting the accreditation process over, meeting stiffer resistance in Texas (surprise).  So far, Texas education officials have denied the ICR recognition of its degree program by a slim vote margin.  The tussle continues.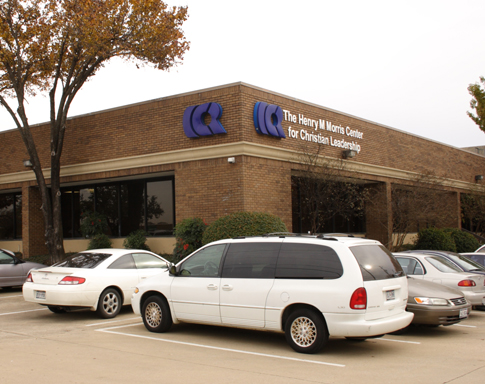 Our cup does overflow. For you this holiday season come great tidings:
Creationists expanding institute to include the 'Dallas Museum of Science and Earth History'

The Institute for Creation Research, which teaches there's scientific proof that God created the earth in six days, is ready to expand its headquarters in Northwest Dallas, adding a museum and "3D planetarium" to its existing facility at Royal Lane and Luna Road. But first the proposed Dallas Museum of Science and Earth History needs to stop at Dallas City Hall.
The item from The Dallas Morning News comes with a video clip: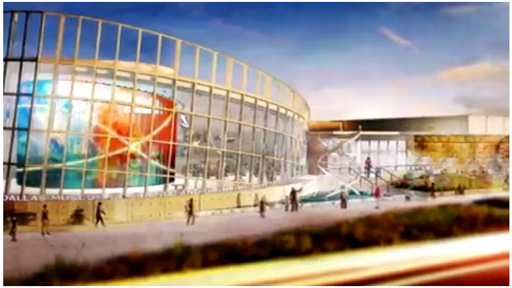 There are a few road bumps on the ICR's path to museumship. The land at Luna and Royal is zoned for industrial research, meaning a variance will be needed from city zoning. Skeptics, will you join me in wishing the ICR the best of success. We can hardly wait to see this icon of human stupidity coming a short drive away. It's the kind of thing what gets us going in the morning.