This is being reposted from the Skeptical Analysis blog.
The term surely must be redundant. On Friday ABC Nightline presented a segment titled Psychic Detective, featuring "psychic detective" Troy Griffin:
Griffin is a self-proclaimed psychic detective. Shunning the crystal ball, tarot cards and tea leaves of his fellow intuitives, he says he uses his psychic powers to solve crimes.

"I've worked on … about a 100 cases overall," Griffin said.

He says he's built a business out of bringing the paranormal into police work, charging up to $250 an hour for his investigative work.

He recently worked a missing person's case that gripped the nation. Kelsie Schelling, 21, was eight weeks pregnant and disappeared in February 2013 after making a late night drive from her home in Denver to see her boyfriend in Pueblo, Colorado. Her family never saw or heard from her again.

[Emphasis added]
And Kelsie Schelling is still missing, despite all the efforts of psychic detective Troy Griffin.
His claim to have worked "100 cases" does not pan out. Local police have no knowledge of his working  with them.
The show also featured phony psychic Silvia Browne. Browne died over three years ago, but before that her damage became lasting. She famously declared dead a missing woman named Amanda Berry.
But psychic readings, especially those in the public eye, have not been exempt from scrutiny. One example was a 2004 reading famed psychic Sylvia Browne performed on "The Montel Williams Show" for the mother of then-missing girl Amanda Berry. Browne told Berry's mother that her daughter was dead, but nine years later, in May 2013, she was found alive.
Berry's phone call to police and the rescue of two other missing women held captive by a deranged man failed to dim Browne's candle:
Prior to her death in November 2013, Browne released a statement saying in part, "I have been more right than wrong. If ever there was a time to be grateful and relieved for being mistaken, this is that time."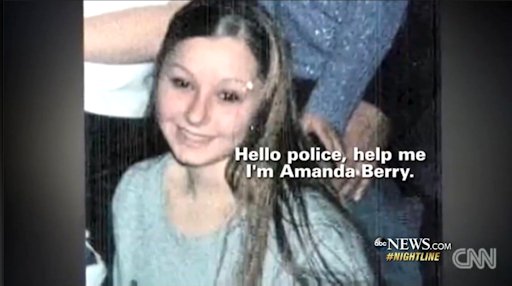 Wrapping up for those who live on this planet is well-known paranormal investigator Joe Nickell.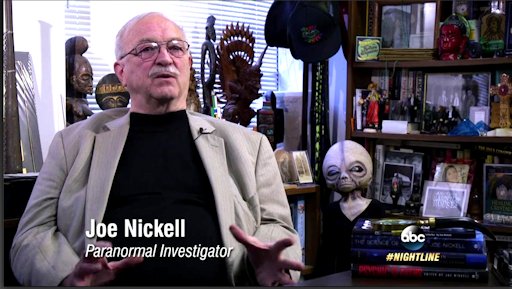 Skeptical fans will be interested to know that Joe Nickell is still going strong. Originally from Kentucky, he apparently now lives in Buffalo, New York. His Wikipedia entry has additional information of interest about:
In late 2003, Nickell reconnected with his college girlfriend, Diana G. Harris, and learned he had a daughter, Cherette, and two grandsons, Tyner and Chase. Harris and Nickell married in Springfield, Illinois on April 1, 2006. Harris has assisted Nickell in his investigative work. Cherette had always been told that her biological father was her mother's first husband, although she questioned the lack of family resemblance. On her wedding day, one of the guests mentioned that her parents weren't married when she was conceived. Later Cherette asked her mother about her father and sensed an equivocation in the answer. More conversations with her mother and a DNA test proved that Nickell was her father. Nickell used his daughter's claim that her search was the result of an intuition as the basis for an article on the unconscious collection and processing of data. Nickell concluded,
Wow! Even skeptics have interesting lives. I have touched on the endeavors of Joe Nickell previously. Follow the link.